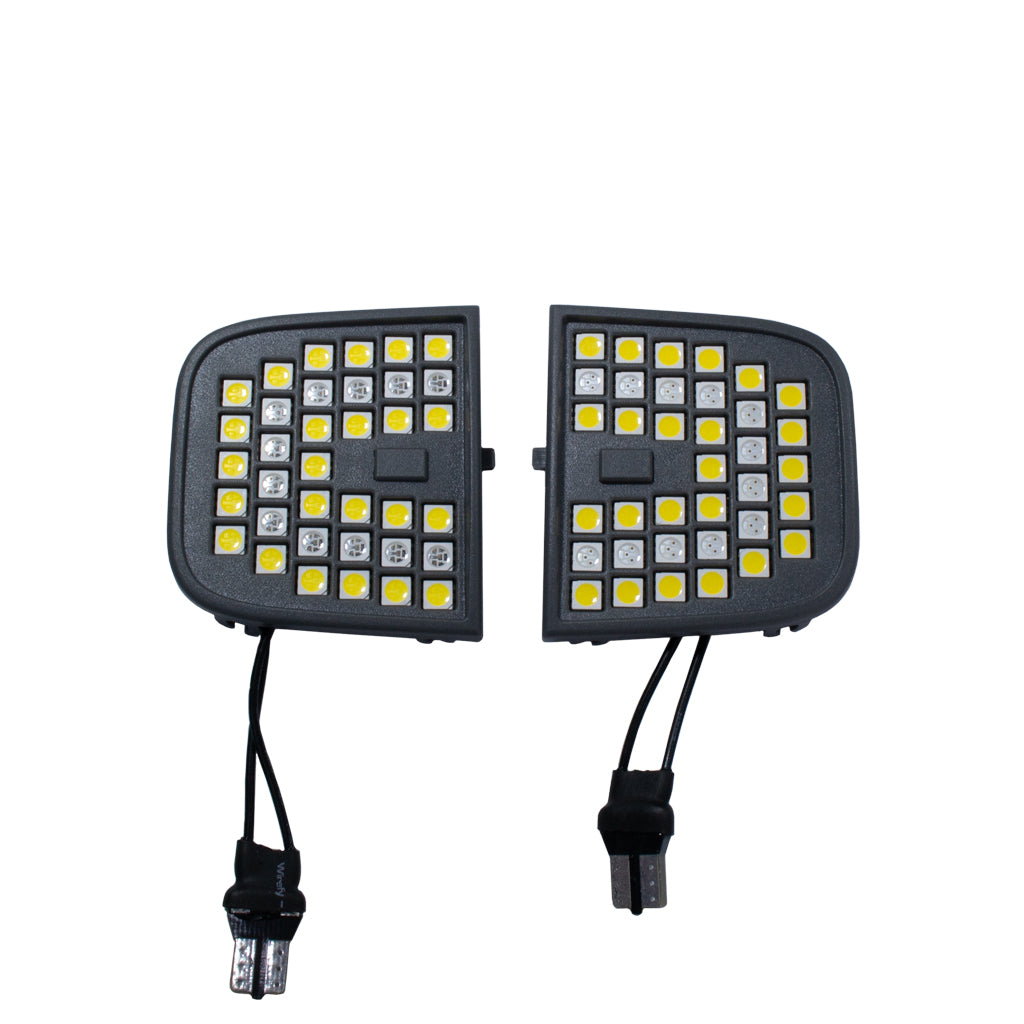 NEW! 2nd Gen TacomaDUAL COLOR ultimate map lights. We stuffed 24 white and 12 red LEDs into the same compact housing as before. Now there is no need to decide between red or white output, simply press the toggle button in the middle of the board to switch between output modes.

Our dual color map lights gives you the best of both worlds: high output white light for when you need to see everywhere in your truck along with night vision saving red light for lower light situations.
All 2nd gen map lights come in a factory matching housing to snap right into place of your original 2005-2015 Tacoma overhead console. The only modification required is removing the factory reflector bowls to allow for more clearance.
All orders ship same day under these ideal conditions:
Order received before 4pm PST
Our current order volume allows for your shipment to be processed
Order information is accurate and able to be verified via our shipping provider
All orders ship via USPS First Class or Priority mail only. Any orders over 15.99 oz must be upgraded to Priority Mail and may be subject to additional charges.
During periods of product launches or inventory updates after a long absence of the product there may be additional load on our shipping queue. Please allow us additional processing time to handle the large volume of orders we may be dealing with.
Shipments that have lost tracking will need to be investigated with USPS first before reaching out to us. We will make our best effort to find any lost mail items. Generally items that have not received shipping updates for several days are either truly lost or have issues with the shipping barcode on the label. Many items will be delivered later than expected as they fall back on the address written on the label instead of the barcode scanned by the system. Please allow for an additional 7 business days since the last shipping update before contacting us for help.
Our Tops Sellers
the most popular products we make