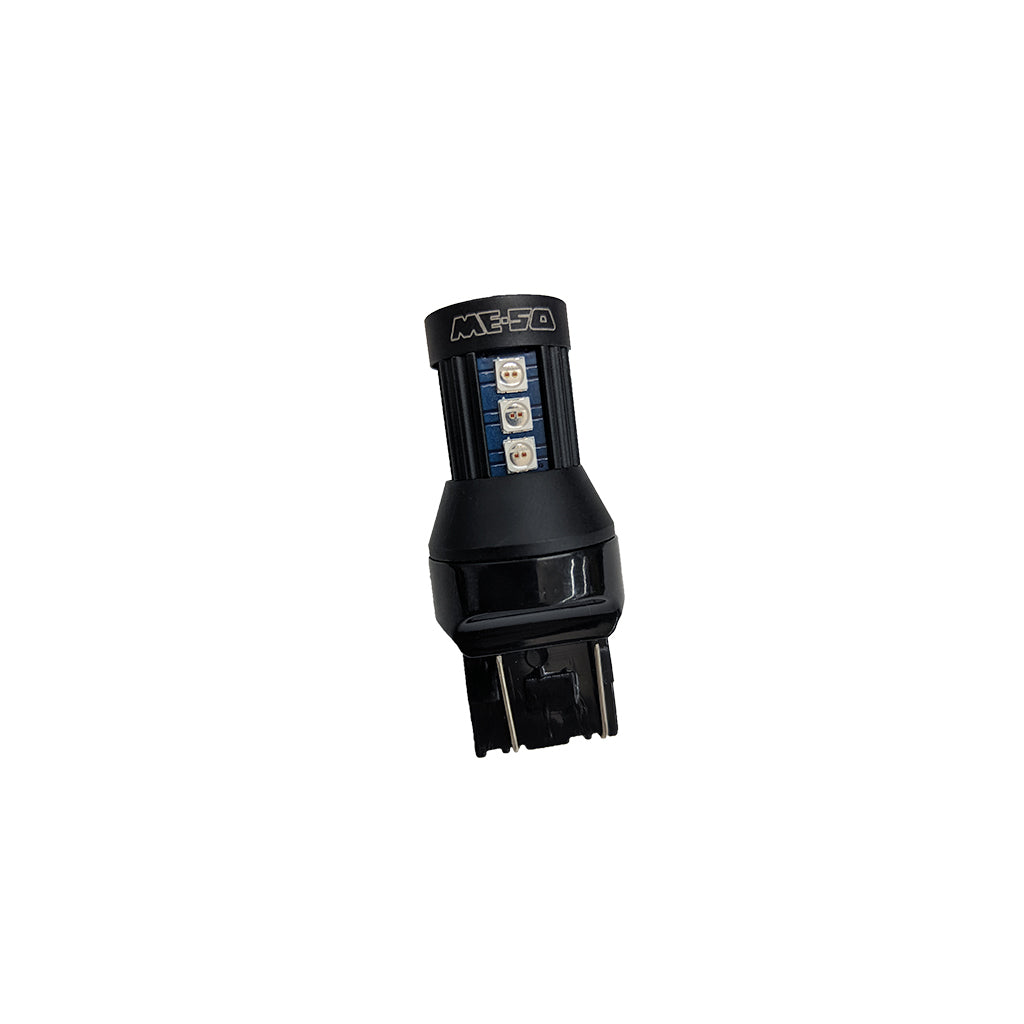 Now available for purchase are separate brake bulbs from our popular Total Tail Stage 1 kit. Each bulb is manufactured from a combination of materials including ABS and CNC aluminum for increased thermal protection. We used a total of 15 large 3030 LEDs to provide great output for their size. These bulbs fit into factory Tacoma brake bulb sockets and provide a nice upgrade from a standard halogen bulb.

These bulb DO NOT require the use of our Total Tail harnesses, though we do recommend getting the full kit to maximize your performance.
All orders ship same day under these ideal conditions:
Order received before 4pm PST
Our current order volume allows for your shipment to be processed
Order information is accurate and able to be verified via our shipping provider
All orders ship via USPS First Class or Priority mail only. Any orders over 15.99 oz must be upgraded to Priority Mail and may be subject to additional charges.
During periods of product launches or inventory updates after a long absence of the product there may be additional load on our shipping queue. Please allow us additional processing time to handle the large volume of orders we may be dealing with.
Shipments that have lost tracking will need to be investigated with USPS first before reaching out to us. We will make our best effort to find any lost mail items. Generally items that have not received shipping updates for several days are either truly lost or have issues with the shipping barcode on the label. Many items will be delivered later than expected as they fall back on the address written on the label instead of the barcode scanned by the system. Please allow for an additional 7 business days since the last shipping update before contacting us for help.
Our Tops Sellers
the most popular products we make