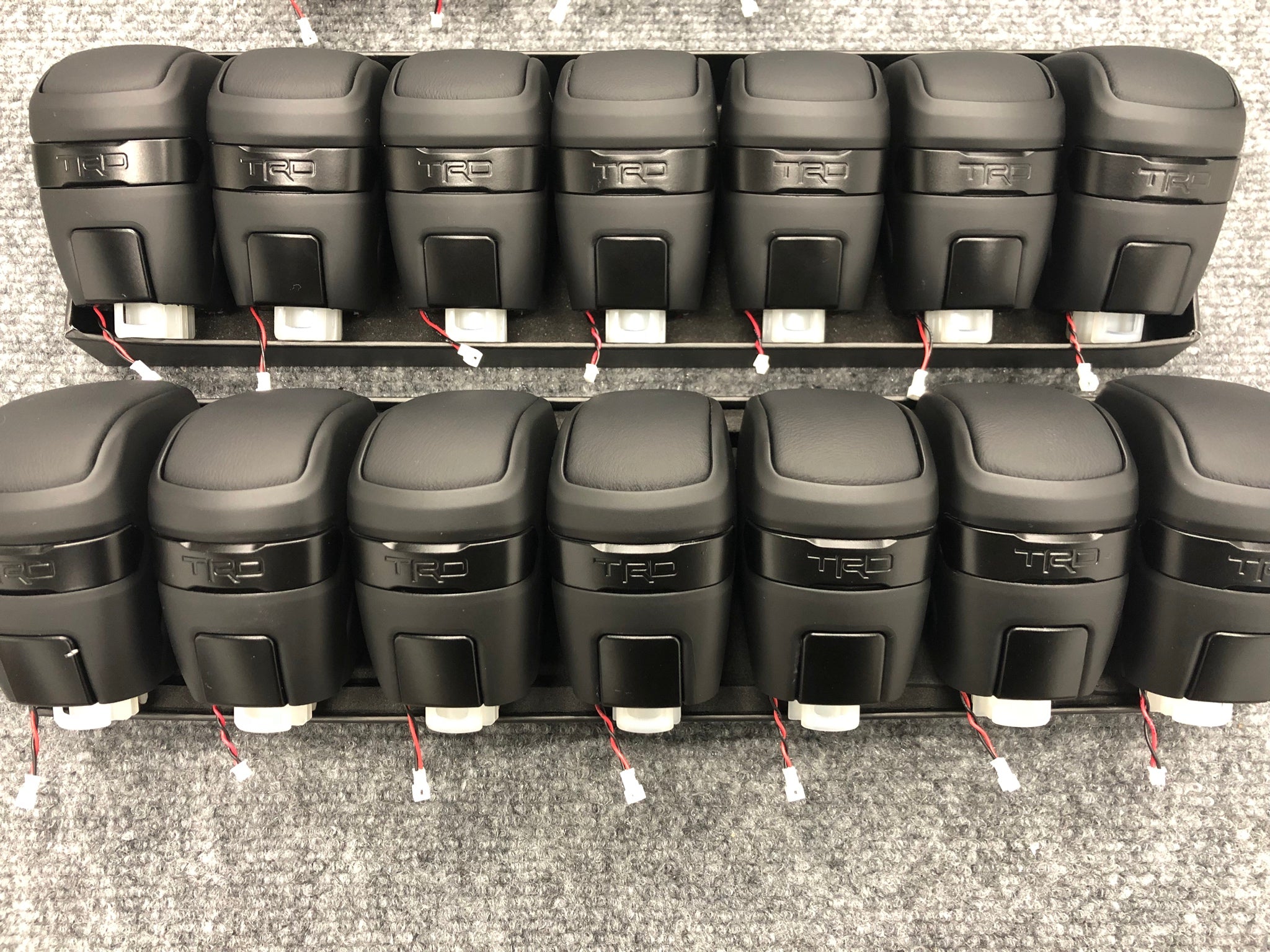 STEALTH PRO Shift knob
The Stealth PRO is exactly what it sounds like. It is a highly customized shift knob(using a NEW factory TRD knob) with a built in and hidden ECT activation button. Some vehicles have a "overdrive" or "sport mode" button located in the shift knob for easy mode changing. The Tacoma has an ECT PWR button as well, but unfortunately it is located on the dash.
My shift knob REMOVES the OEM ECT button(which now opens up an empty space for a new switch of your choice) And relocates the button to a custom made, 3D printed stealth button inside the new shift knob. It is 100% plug and play with OEM connectors.
It doesn't stop there.. The knobs are completely disassembled and all trim pieces painted a satin black to keep the "stealth" theme going
The heart of this mod is a drop in custom made activation button
Here is a quick video showing operation. The location is perfect, and is exactly where you thumb would naturally rest.
I will have 20 AVAILABLE Friday the 8th on my website!